Welcome to the L2 Empire home page. The server and site are both new and we take all constructive comments into consideration in the developmnt of both. Please visit our forums and share with the Empire Community

Our Mission

L2 Empire is like no other private server. We aim to make the game how players want to play it. Real Players, Friendly environment, and PVP are what you'll find once you log into Empire. Are Goal is to make everything work and give players a free game worth playing.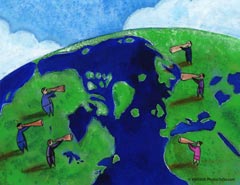 Organization News
Server was created September 23rd.

First 100 active players will get promotional items and possible level 40 at login.

So far we have many things working; C3 mobs, Catacombs, Necropolises, and Gm Shops. Castles and clan halls will work in the near future.
Becoming a Member
First you'll need to download a private server system folder if you don't already have one. Our Download section should have that. Second would be to copy paste our server ip into your hosts file 67.36.59.103 l2authd.lineage2.com .